Plug & play system
Wireless safety edge: no wiring between the safety edge and control unit.
We've done some of the work for you already:

Remote keyfob pre-programmed into the Rollixo RTS.
Quick connect: mains supply cable, motor and accessories.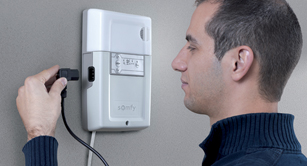 Quick & simple installation
The setting and diagnostics interface makes it simple:
Real-time feedback during the commissioning phase:

Motor, safety brake, safety edge, photo-cells.

Motor direction/limit settings completed from the control panel.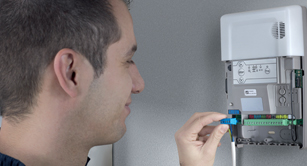 Real time diagnostics: saves you time
With 4 LEDs providing real-time status:

Motor thermal and safety brake status.
Safety edge and photo-cell status.
Low-battery indicator.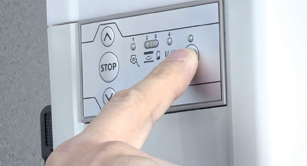 Saving you time and effort
Rollixo is easy, quick and simple to install.
Its setting and diagnostics interface can be accessed at any time.
Illustration of Rollixo RTS Optical Safety Edge System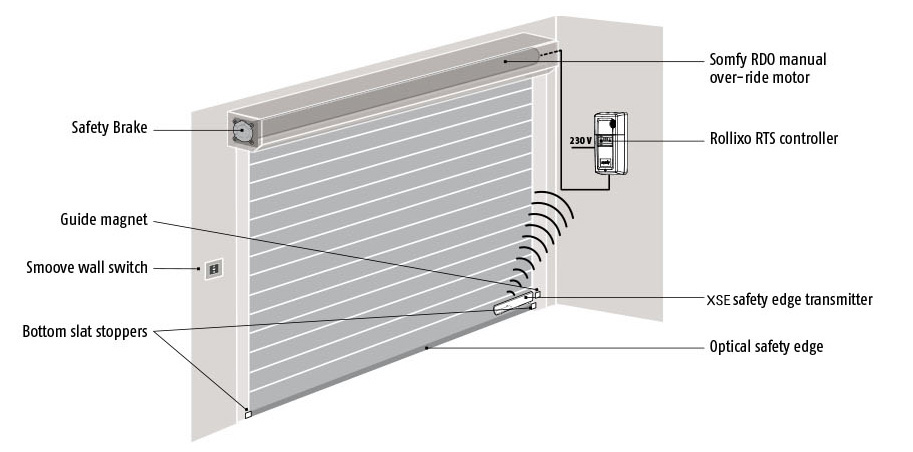 Illustration of a Rollixo RTS Electrical Safety Edge System